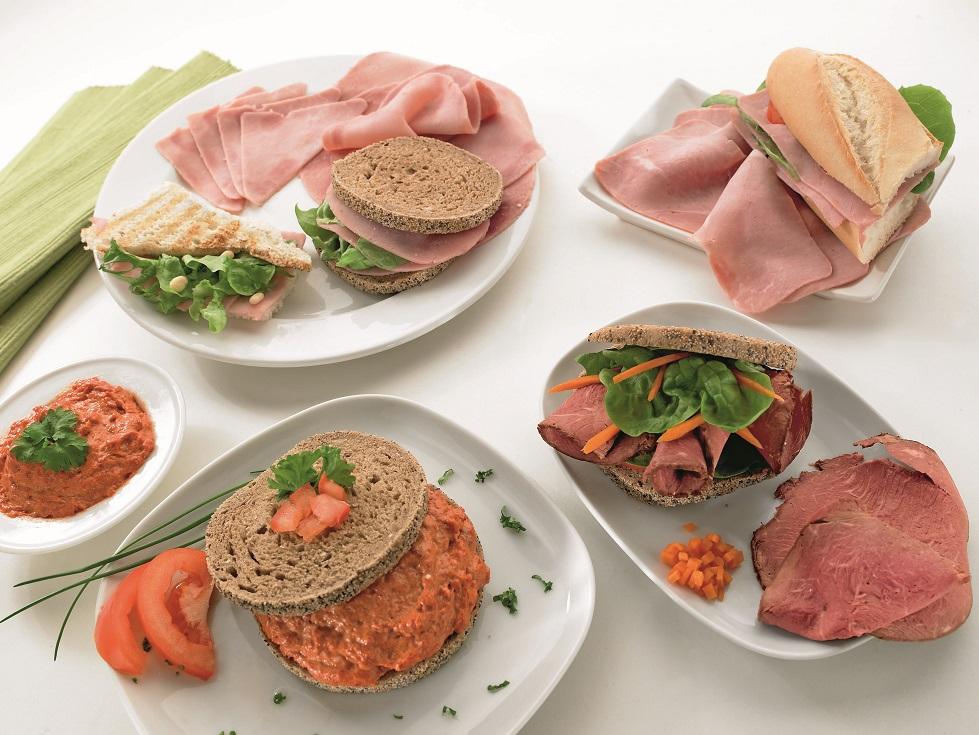 Around the clock
Meat fillings for sandwiches such as cold cuts and deli meats provide the ideal convenience solution in today's food industry. Consumers count on these affordable, easy and tasty solutions. Sandwiches topped with delicious meat fillings are perfect for breakfast, lunch, dinner or a quick bite. Meat fillings, whether deli meats and cold cuts for sandwiches or croque monsieurs, or bacon for an omelet or a grand sandwich, are consumed at any time of the day.
Essential proteins 
Meat fillings for sandwiches are not only tasty, but also rich in proteins. Proteins are essential nutrients for the human body as they provide energy and support the immune system. Your meat supplier Vleeswaren De Keyser provides you with an extensive range of meat fillings for sandwiches:
bacon
salted, cooked or dried hams
cooked sausages
pâté
salami

loin
Discover the possibilities
Active in the retail, food service or industrial sector and looking for meat fillings for sandwiches? You've found the right place. Contact us today to discover how the meat manufacturer Vleeswaren De Keyser can help you.